Holston River Fishing Guides
Experience The Best Fishing In the Southeast

Too busy to visit us for a weekend? Single day float and wade trips are available in VA, NC and TN. Even on our single-day trips, we strive to provide services that add value to your experience above and beyond what the average guide service offers.
Our guides are personable, knowledgeable, and are required to have important safety certifications. We conduct our float trips on 5 different rivers and are fully licensed and insured in 3 states! NC, TN and VA. In addition, we hold USFS "special use permits" to guide on national forest land for the ultimate, exclusive, and private guided fishing experiences.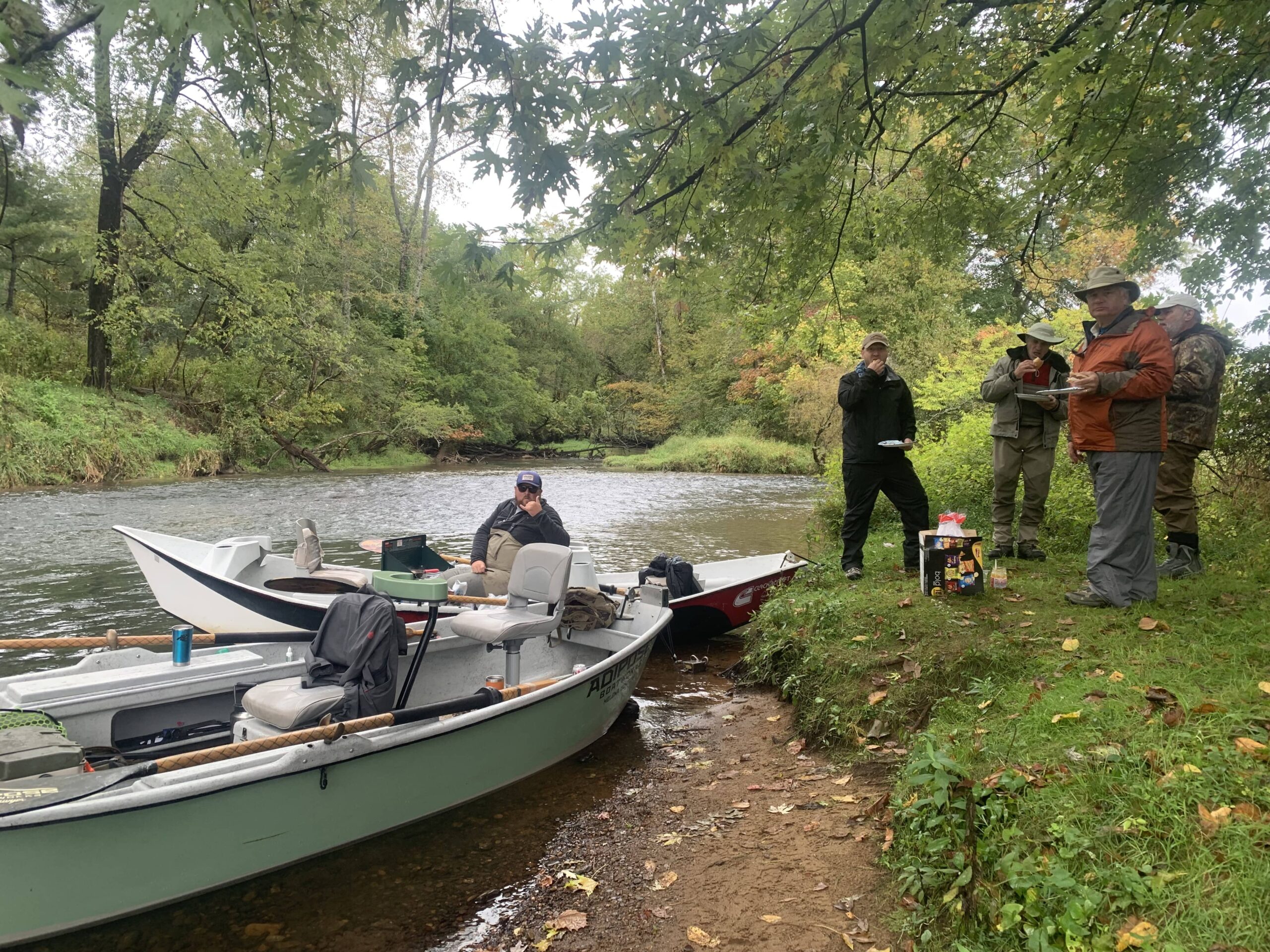 We conduct our float trips on 6 different rivers and lakes and are fully licensed and insured in 3 states! NC, TN and VA. We use the finest boats and equipment in the industry on our outings and provide a wonderful lunch as well. Usually this means sandwiches and sides on the boat to maximize fishing time, however, a streamside hot lunch is available, upon request for a small additional charge. Ask us about our fabulous menu options!
Enjoy fly-fishing from the comforts of a boat, and led by guides with decades of experience. A float trip is a fantastic way to learn the sport of fly-fishing for the first time, or for experienced anglers to capitalize on their skills by utilizing incredibly knowledgeable guides.
Full-Day: $550/2, $450/1
Half-Day: $450/2, $400/1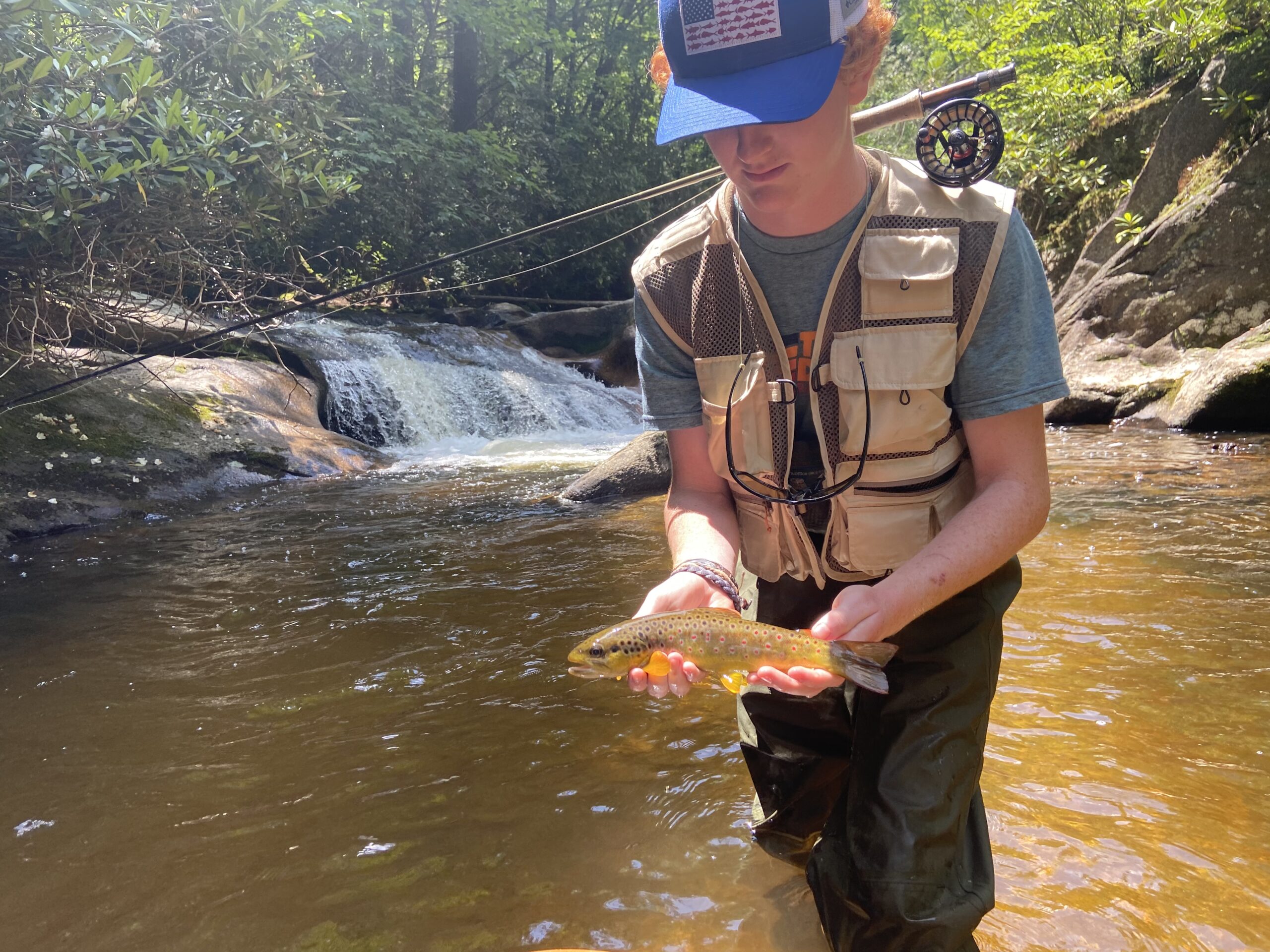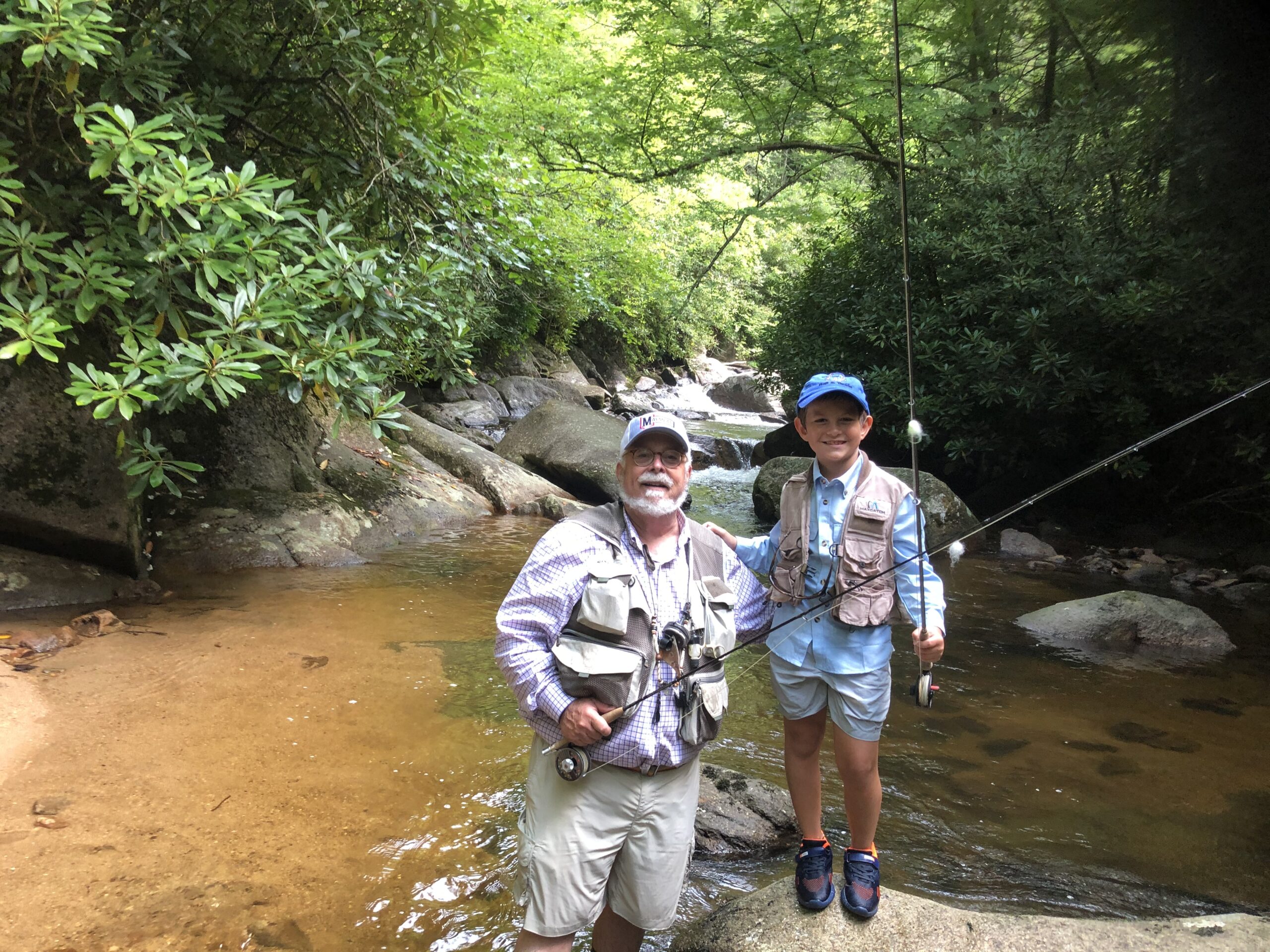 Walk & Wade Fishing Trips
We guide many of the famous streams, creeks and rivers in NC, VA and TN. If you have heard of it, we probably guide it! We provide all of the necessary wading gear that you will need along with rods, tackle, snacks, drinks and lunch.
In addition, Holston River Fishing Guides has been awarded "Special Use Permits" from the US Forest Service to guide you in National Forest Land. These permits allow us to take you to water that sees little to no pressure from other guides. Beaverdam creek, Whitetop Laurel, Laurel Creek and Upper S. Fork Holston are just a few of the 11 bodies of water included in our permits. The rest of them are so exclusive that we can't list them here! Call or Email us for more info about our "National Forest Wade Trips" to target Brook, Rainbow or Brown trout. Or target all three of these trout to complete the "grand slam" by booking one of our multi-day fishing packages!
Many of these creeks and rivers are chock full of brown and rainbow trout. Trout over 16″ are caught wading, fairly regularly throughout the season! Our guide service is one of the few guide services that are permitted to take you to these wild and remote fishing streams.
On our walk and wade trips you are guaranteed beautiful river scenes, you can catch a lot of fish, and sometimes a big fish on the very same day. Regardless of how many trout and what size you catch, we guarantee you will have an amazing experience. We have had so many memorable days in these places over the last two decades, and are very excited to share our secrets with you.
NC Full-Day: $450/2, $400/1
NC Half-Day: $350/2, $300/1
TN or VA Full-Day: $450/2, $400/1
TN or VA Half-Day: $400/2, $350/1
Holston River Fishing Guides requires a non-refundable, 50% deposit to book any of our trips. The full value is non-refundable within 7 days of the scheduled trip date.
We fish rain or shine, unless the weather is deemed unsafe by the guide. In the event of dangerous weather, we will reschedule for a future date.
If you have any questions please give us a call at (828) 416-0159 or email us at [email protected].
Learn more about our multi-day camping & lodging trips!