Our home base in Boone, NC,  and we guide the neighboring states of Tennessee and Virginia waters as well. We can curate the perfect guided trip for trout, smallmouth bass or musky, in any of these states. Float trip or wade trips are available. Call us for more information even if you don't plan on booking a trip. We just love to talk trout and are excited to share everything we have learned about trout fishing our area.
South Holston River, TN
The S. Holston river tailwaters in East Tennessee (Elizabethton, TN), is (arguably) the best wild trout river in the nation. We've had the pleasure of guiding thousands of anglers through this special river system over the last couple decades. In the South Holston, there are quite possibly more wild brown trout (per mile) between 24″ and 30" than any other trout river in the world! No, we aren't kidding about this. Whether you love casting dry flies during the famous yellow sulfur hatches, or you prefer to sight fish to HUGE wild brown trout, the South Holston River is for you. We've been putting customers on fish on this river since 2009 and have a wealth of information. Come see this world famous fishery.
South Fork Holston River, VA
The famous Grayson Highlands area is well known for its scenery, hiking and camping opportunities but these activities tend to overshadow the exceptional fishing in the valley below. This productive and scenic trout fishery originates from hundreds of underground springs, creeks and tributaries, as it meanders 35 miles to its terminus in South Holston Lake.
A relaxing float-trip down this small river, meanders through an iconic Appalachian mountain landscape. It's highly protected, highly productive and crystal clear trout water, offers the fishing trip of a lifetime. The remote and picturesque farmland and river scenes are more beautiful than any river that we have ever had the pleasure to guide. Add to this picture, thousands of eager trout per mile, and you can see why a trip on the S. Fork is the guided fishing trip of a lifetime.
With numerous trout of an AVERAGE SIZE of 14", and some reaching well over 20", you can see why this is often our favorite river to share with customers.
We fish the S. Fork all summer long and even recommend visiting in summer, especially to our customers looking for overnight camping trips and wade fishing action. Don't miss the opportunity to experience this fishery through the eyes of our highly experienced guides.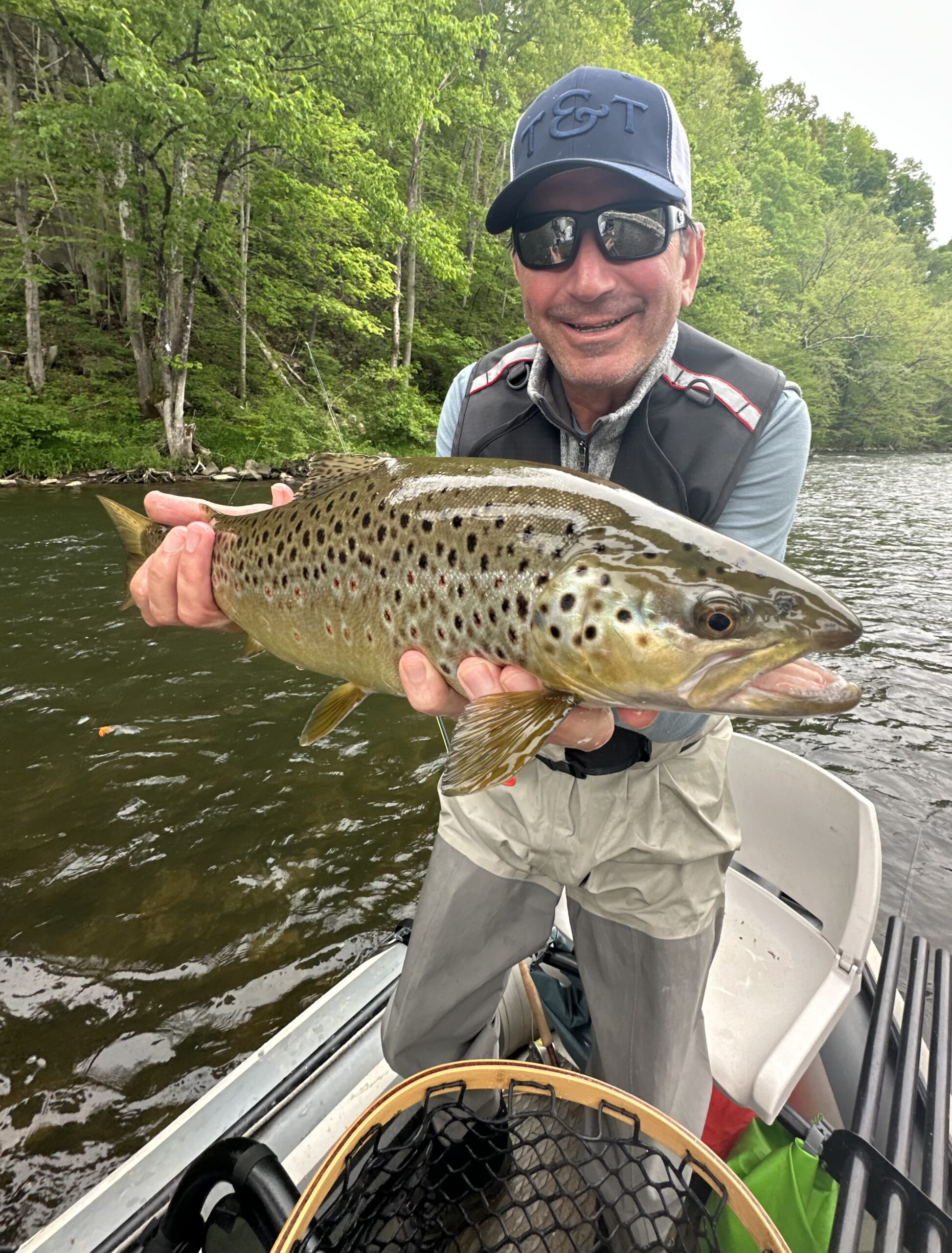 Holston River, TN
The Holston river is located in Kingsport Tennessee. This is a dam released, tailwater river, with an abundant population of warm-water fish (smallmouth, largemouth, panfish, carp). The Holston River is a special place for smallmouth bass fishing anglers looking to target trophy bass. Whether you are a conventional fisherman who prefers to throw spinning gear, or you are a fly-or-die purist and crave that top water popper bite, we have you covered. This river has a great average size, and it is not uncommon to land bass in the 3 to 5 pound range. Even Larger smallmouth bass are caught out of this fishery every year!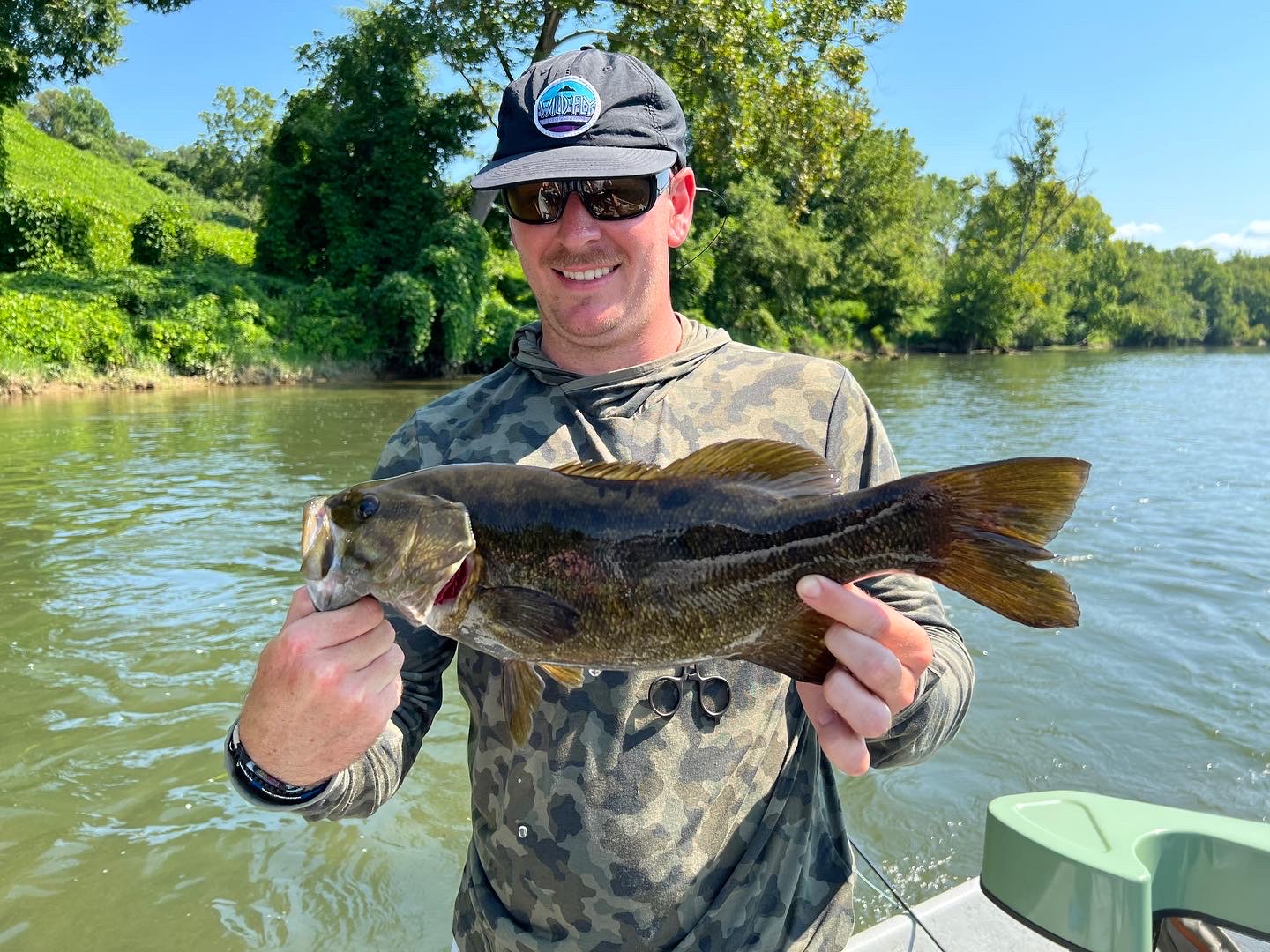 New River, NC/VA
The New River is about 360 miles long and part of the Kanawha River watershed. Wood's River for Colonel Abraham Wood, an English explorer from Virginia, who explored the river in the mid-17th century. Despite its name, the New River is one of the five oldest rivers in the world geologically.
Our float trips down the new river are remote and beautiful and abundant with smallmouth bass and all kinds of other warm water species of fish. We take you on sections of the river that are not often guided and offer this trip spring through fall. It is not uncommon to catch a few trout along the way while targeting smallmouth bass or musky.
Watauga River, TN
The Watauga river tailwaters in East Tennessee (Elizabethton, TN), like the South Holston, is arguably one of the best trout rivers in the entire nation. The Watauga boasts incredible numbers of trout with chances of catching trophy (wild) brown trout as well.
The Watauga River is home to the famous "Mother's Day caddis" hatch. It is not uncommon to fish dry flies to trout in the 16 to 20+ inch range, all day long during the month of April! The Mother's Day caddis hatch is a short but rewarding time of year, but when its over, the fun doesn't stop. After the caddis finish their annual ritual, the Watauga River trout switch to gorging on "yellow sulfur" mayfly nymph's, dries, midges and scuds(freshwater shrimp). Heavy feeding occurs year round on these insects. Even summer and winter months are an important growing season for Tennessee trout. From July through November you can count on lower flows and lush foliage, making for excellent top water/terrestrial action, dry-dropper fishing and sight fishing opportunities.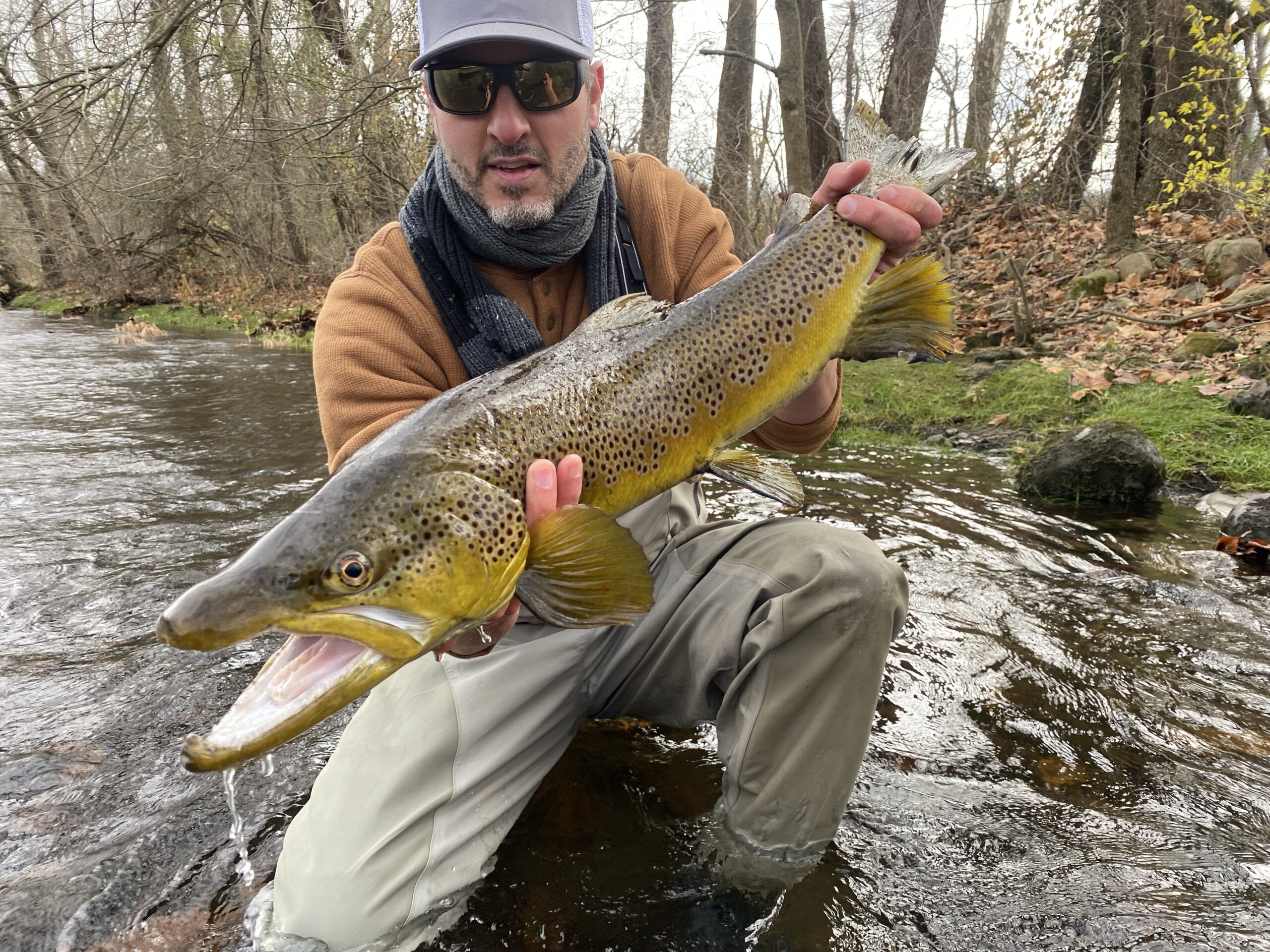 We guide many of the famous streams, creeks and rivers around Boone, NC, southwest VA and east TN. We also offer backcountry and backpacking trips for mountain trout.
If you have heard of it, we probably guide it! In addition, Holston River Fishing Guides has been awarded "special Use Permits" from the US Forest Service to guide you in areas that see little to no pressure from other guides. Beaverdam creek, Whitetop Laurel, Laurel Creek and Upper S. Fork Holston are just a few of the waters included in our permits. The rest of them are so exclusive that we cant list them here! Call or Email us for more info about our National Forest Wade Trips to target Brook, Rainbow or Brown trout. Or target all three of these trout to complete the "grand slam" by booking one of our multi-day fishing packages!
Beaverdam Creek
Beaverdam Creek is a relatively large creek system that is chock full of brown and rainbow trout. Brown trout over 20 inches can be caught in this stream and wild brown trout over 10 pounds have been documented more than a few times! The lower portion of the creek lies in the Washington and Jefferson National Forest, and our guide service is one of the few guide services that are permitted to take you to fish and camp in this area.
Over 90 percent of trout caught on this creek are stream born and have incredibly healthy reproductive success. This is one of the very special places that we guide where you can catch a lot of fish, and sometimes a big fish on the very same day. It is not uncommon to fish dry flies exclusively through the late spring and summer months. Beaverdam Creek has some of the highest concentration of biomass in the region, which supports an abundance of insect life. We see a variety of hatches almost daily, all year long!
Regardless of how many trout and what size you catch, we guarantee you will have a fun creek fishing experience. We have had so many memorable days on this beautiful body of water over the last two decades, and are very excited to share this region with you.
S. Fork Holston River
Our wade fishing trips on the  S. Fork Holston River are an exciting and beautiful way to target quality wild trout on foot. The river is chock full of rainbow and Brown trout and has beautiful scenery.
Want to learn more about our guided trips or reserve your date? We're here to help you plan your fishing adventure. Contact us below to get started.